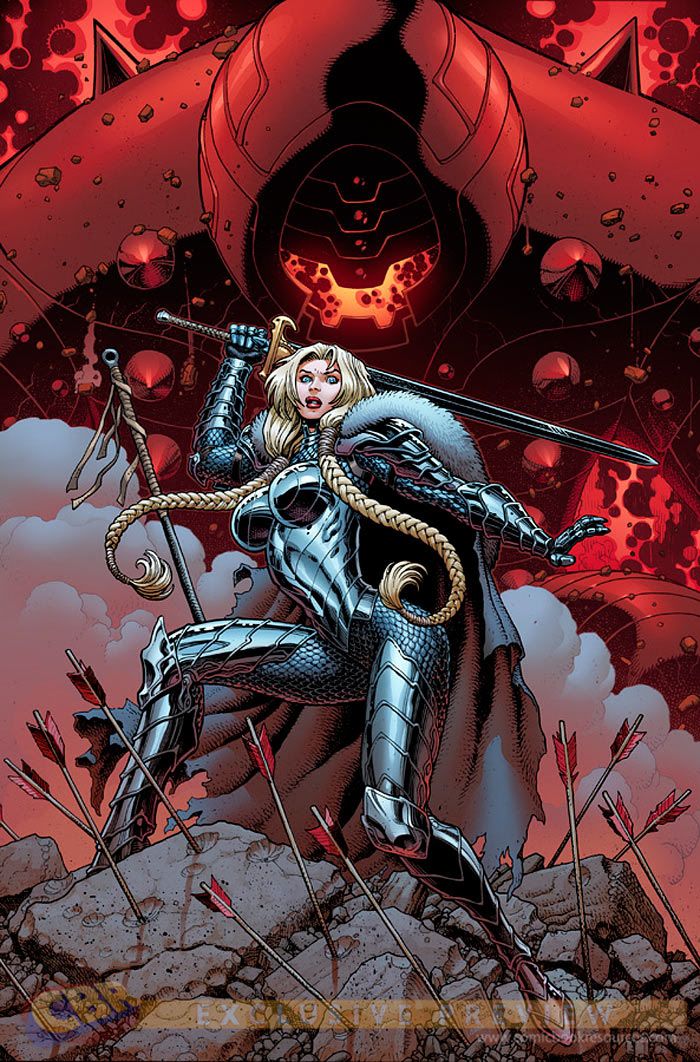 paleltuma submitted:
That does not look like a very practical armor, not to even mention that fighting stance. It also looks like poor Valkyrie's breasts are running away from her face.
As bad as skin-tight metal armor is, it's even worse when the breast formed parts aren't even in the right place!  The poor girl!